Chef Daniel Haere is a foodie. In fact, his Instagram handle is Danielthefoodman and he comes by that moniker honestly. The images he posts of both the dishes he makes and those he indulges in will have you salivating.
In the kitchen of the Broken Anchor restaurant in Kelowna's Guisachan Village Centre, Haere is able to take advantage of the plentiful bounties of both the Okanagan's farms, orchards and vineyards and the West Coast's waters.
He wholeheartedly embraces sustainability, thinks globally when it comes to cooking, but with local ingredients, and believes food should tell a story and has a unique power unlike anything else.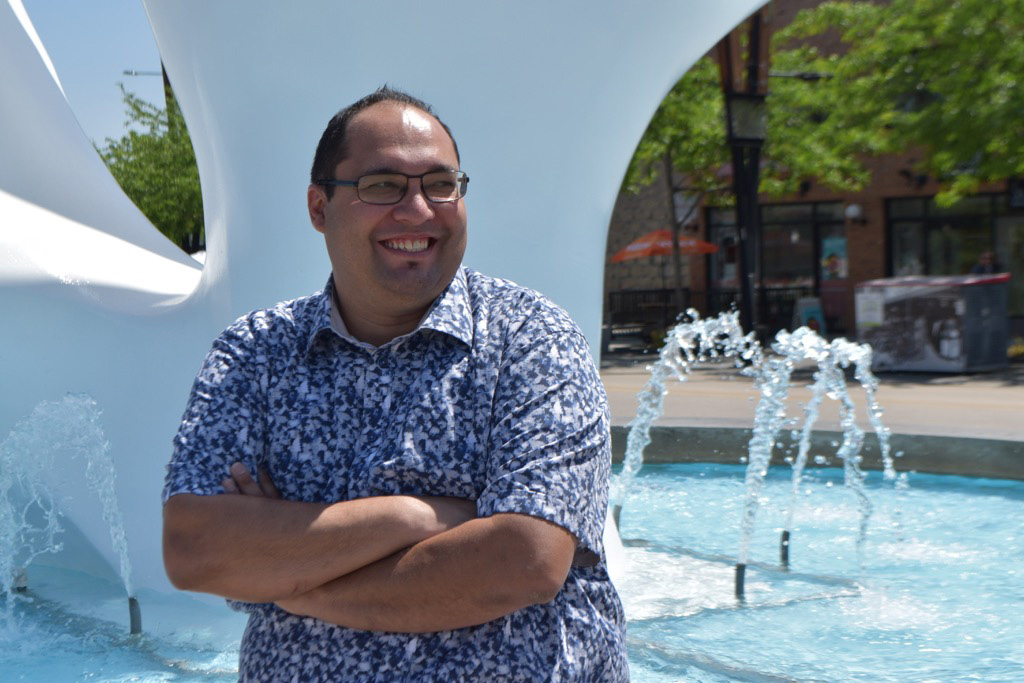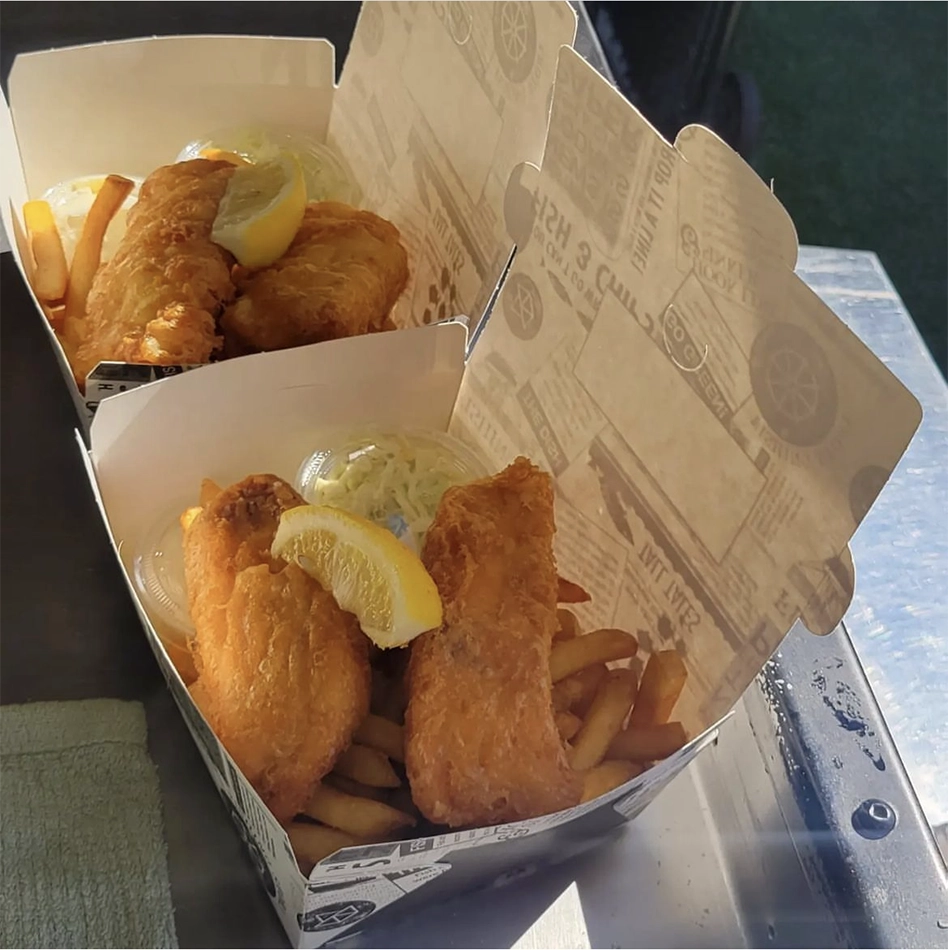 The Guide to Dining Out in the Okanagan asked Haere a series of questions that will help diners get to know him, understand his food philosophy and what they can expect when they dig into a plate of his food. 
GTDO: What is your background and what drove you to pursue a career in the culinary world?
DH:  I have always had a passion for food. Growing up in a rough and dysfunctional family and moving out at the age of 15 on my own grew that passion even more. Not wanting to just eat fast food or cook cup noodles and macaroni and cheese, I experimented with food in my kitchen and during this time I knew this is what I wanted to do long term. 
GTDO: What kind of experience can customers expect when they dine with you?
DH:  An overall experience. I do not like to just hide in the kitchen and not see my guests. I am very much a smiling face and a people person. I love to cook for you and then bring that food out and tell you the story behind the dish. To have you really feel you are not just eating food but at the same time taking a journey with me in the flavours and style through story. 
GTDO:  What are your signature dishes? 
DH: I love to use flavours from around the world. Having travelled to the Philippines many times over the last 14 years flavours of the Philippines are huge in my cooking. I love to do sauces and dressings and use a lot of Asian influence in these. But to list a signature dish, I would have to say I have a few, some I do at home for family and friends and some you can find in our restaurants. All very simple in nature but huge in flavour. 
Two signature dishes I would do at home.
First would be adobo pork belly served along a side of rice. Adobo is the heart of Philippine cooking and is more the sauce in the dish. For adobo, you take three basic ingredients but they are cooked in a way that bring out sweetness and body in a dish – soya, vinegar, garlic. You can adobo almost anything. 
Second would be "escabeche tulingan" which translates to sweet and sour fish. Simple ingredients again, but full body flavour – onion, garlic, ginger, carrot, red pepper, bay leaf, soya, vinegar, raw sugar and any fish cleaned and descaled. Traditionally in the Philippines, the fish will be fried crisp in oil then the veggies cooked down. The sauce is made with veggies and then poured over the fish and served alongside rice. Rice is huge in Asian culture – every meal has rice. 
In the restaurant, come on in and try: honey, citrus, Dijon, soy-glazed baked salmon on a bed of either couscous or quinoa with bulger and served with in-season local farm market vegetables.
Second of course, I must say is our non-traditional fish and chips. For our fish and chips, we use a gluten-free batter, which is very thin-coated on the fish and our chips are all hand-cut from Kennebec potatoes. Our sauces are house made from scratch and our coleslaw has a little different flavour profile than what you may be used to. I guarantee, if you come in once for our fish and chips, you will keep coming back. 
GTDO: What advantages and challenges are there to working in the culinary field in the Okanagan?
DH:  The advantages are many, but a few major ones would be the amazing farms with fresh produce throughout spring and summer, the tourism industry allowing restaurants to create ideas that cater to the many nationalities that come through the Okanagan and working with many talented chefs.
The challenges include the work is physically demanding, starting pay is not always great – you can most definitely work your way up don't get me wrong, long hours and transportation of product, compared to if you lived right on the ocean or similar. 
GTDO:  How would you describe your food philosophy?
DH: My food philosophy is simple: local, sustainable, inspirational. Food grown in your own garden is as local as you can get. We want to do our part for the world and want to use food that is sustainable, and the practices and companies that bring us this food should be the same. And the inspirational is that we get to create a story on the plate.  
GTDO:  How do you bring your food style to life?
DH:  Again, it all comes back to the story that comes with the plate of food. Every element in a dish has a place. As you eat through my plates, my goal is that you are transported to a place away from the table you are sitting at. If you close your eyes you can picture yourself as you eat in the land the dish is inspired by. 
GTDO: What part, if any, does social media play in your culinary world?
DH:  Social media plays a huge roll in the culinary world – it is an avenue to get your story and food out there. It pushes us to be more creative in a sense, as you want to be one step ahead, you want to get this style out first and be the first. 
GTDO:  What kind of trends in food do you see emerging?
DH:  Farm and garden to table. Vegan is also huge right now with plant-based products. 
GTDO: How do you think the pandemic has changed the culinary world?
DH: I think a lot of people were forced to cook more at home and may stick with that so, guest counts may be down a little. The culinary world needed to adapt especially the places that never did take out with having that as the only option in the heart of the pandemic. I think some did struggle in this, but at the same time many adapted and were able to succeed. 
GTDO: What role, if any, does sustainability play in your approach to food?
DH: It's absolutely huge I strive to be 100 per cent sustainable and I believe this is what the world needs and is coming to. In our restaurant, we source sustainable products on the food side, but it is more than that. With our take-away packaging, cutlery, drink holders, we strive to use compostable products that will break down into soil. So it's not just the food side, but sustainable practices need to be in the whole of the company. 
GTDO:  What inspires you when it comes to food?
DH: I live and am inspired by this quote always and will leave it at simply this: "Cooking is all about people. Food is maybe the only universal thing that really has the power to bring everyone together. No matter what."